Advocates say stigma and mistreatment are 'rampant' in hospitals across British Columbia for people who use substances.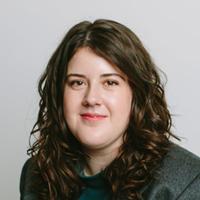 Moira Wyton 18 Feb 2022 | TheTyee.ca
Moira Wyton is The Tyee's health reporter. Follow her @moirawyton or reach her here. This reporting beat is made possible by the Local Journalism Initiative.
[Excerpts] It was just after 4:30 a.m. Pierce Sharelove was at a bus stop outside Victoria's Royal Jubilee Hospital emergency room, wracked by back pain, grief-stricken by the recent death of his brother and barely able to move on his own.
But the 61-year-old was not making his way into the Victoria hospital on the morning of Aug. 6. He was trying to get home.
Still holding a prescription for the painkiller hydromorphone a hospital doctor had written minutes earlier, Sharelove had been asked to leave by nurses at the triage desk while he tried to phone friends to get a ride home. None had answered. It was the middle of the night.
He made it a few metres outside the entrance, where he collapsed in pain. Security was called, and when he explained, the security guard put Sharelove in a wheelchair and pushed him about 150 metres to the bus stop outside the hospital.
But the buses wouldn't run for almost two hours.
A cab had been called by the emergency department, but the driver refused to take him home because he didn't have his wallet with him or a taxi voucher from the hospital. Sharelove spent at least an hour sobbing and cold at the bus stop he had been wheeled to before a police officer was called and drove him the few minutes home.
Sharelove says he was abandoned by staff at Royal Jubilee Hospital after he was discharged and traumatized by their failure to secure him a ride home that morning, despite not being violent or disruptive.
'It's so dehumanizing'
Advocates say stigma, dismissal and mistreatment are "rampant" in hospitals across British Columbia for people like Sharelove who use substances.
"Any hospital I've ever been to, as a substance user I've been stigmatized and judged," said Guy Felicella, a peer advisor at the BC Centre on Substance Use.
"If you're anybody with a condition that's substance-use related… you know that going to hospital is really hard," he said. "It's so dehumanizing."
The allegations from Sharelove, who suspects he was stigmatized as a substance user who has required emergency care in recent months, add to growing concerns and accounts of mistreatment and physical harm against other marginalized people at the hospital.
Sharelove's provincial disability assistance due to chronic depression provides a living stipend far below the poverty line, which means he didn't have coverage for sufficient physical therapy to address the pain. He could barely do laundry on his own or walk around, and his support system of friends and family in town was limited.
So Sharelove reluctantly turned to the only relief he had at his disposal, one he knew would work. He began using meth almost daily to manage the pain.
Just a few days after his most recent hospital visit, Sharelove called 911 in pain again on Aug. 6 and shuffled out of his apartment, without his keys or wallet. He was wearing only thin pants and a long-sleeved shirt as he was helped into the ambulance.
Sharelove waited in the emergency department for nearly five hours in physical pain and emotional distress. Two days earlier, he had learned his brother, Steve Bowes, had died by suicide in Nelson and the grief was overwhelming as he sat alone.
The doctor who eventually saw Sharelove that day prescribed him 15 hydromorphone tablets, an opioid stronger than morphine, for sciatic pain. Sharelove says the doctor seemed sympathetic to his grief and was patient with him as he sobbed during the assessment, but the visit ended quickly and there was no followup plan.
"He didn't finish his job. He gave me a prescription, but where was the continuity of care? And was some judgment factored into that? I don't fully know," Sharelove said. "The judgment I can only assume was because I was in the emergency many times before and I told them the truth, that I was using meth and yes, I had injected."
Hospital security wheeled him to a nearby bus stop on Richmond Street.
Security left him lying on the bus stop bench, Sharelove says.
To read the entire article, please click on: Alone and in Pain, This ER Patient Was Left at a Bus Stop